Treatments for Auto and Car Accident Injuries
Houston Injury Solutions has chiropractors, primary care specialists and pain management specialists all specializing in auto injuries and car accident injury treatment for Lower Back Pain, whiplash, neck pain,  headaches, and other back and spine pain.
Treatment for Auto Accident Injuries
The following treatments are related to conditions resulting from typical auto injuries and car accident injuries.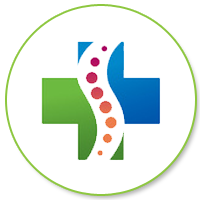 Manipulation (adjustments)

Ultrasound

Rehabilitation Exercises

Therapeutic Taping
Local Injections

Prescription Medicine

X Rays

CT scans

MRI
Houston Injury Solutions Network
We currently have over 36 offices in our network offering a variety of specialties and locations.
If you have been recently injured, contact the injury team today at Houston Injury Solutions Network. We will line you up with a chiropractor or medical professional ready to help you diagnose and treat the cause of your pain and help get you back in the game of life. Find a provider now to get started.
For more information contact us at:
Houston Injury Solutions Network
Call: 281-724-9618
Contact Us | We Can Help
If you have been injured in an accident complete this form to have an office contact you. copy